Press Release
WFP supports Wheat Flour Fortification initiatives in Tajikistan
17 June 2022
DUSHANBE – Representatives from the Government of Tajikistan, wheat flour mills and the United Nations World Food Programme (WFP) gathered in the town of Guliston in Sughd Region for a roundtable meeting to discuss the implementation of the national fortification law signed in 2019 and to address the concerns and queries of the various stakeholders involved in wheat flour fortification in the country.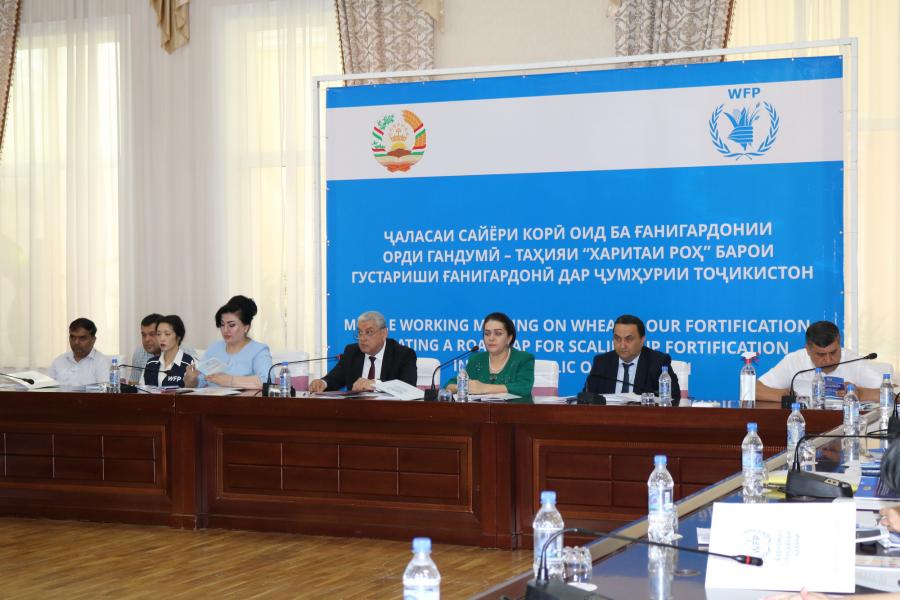 The roundtable, which was conducted with the support of WFP, was the beginning of discussions around food fortification issues, particularly wheat flour fortification in the country. For the first time, Tajik Wheat Flour Mill "Ordi Dushanbe" launched wheat flour fortification in May 2022 after installing necessary equipment and importing premix to the country.
"Micronutrient deficiencies in Tajikistan remain a public health problem with short-term and long-term effects, especially among women and children. Though improving the diversity of diets to include more vitamins and minerals is the best approach to reduce micronutrient malnutrition, food fortification is an immediate nutrition intervention. Reducing micronutrient deficiencies not only prevents anemia and other health problems, but also reduces the country's healthcare expenditures and builds food security, " said WFP Representative and Country Director in Tajikistan Adham Musallam.
The Government of Tajikistan has identified food security and nutrition as one of the four strategic goals of the country in the National Development Strategy 2030. Tajikistan's law on providing the population with fortified food determines the framework for prevention and for implementation of programmes to eliminate micronutrient deficiency and related diseases in Tajikistan.
Through its School Feeding Programme, WFP remains the only agency in the country to bring fortified food, especially fortified wheat flour and vegetable oil to the country and arrange hot meals for almost 440,000 primary grade schoolchildren in 2,000 schools across the country. WFP will provide technical support to the Government of Tajikistan to strengthen the health system and work with wheat flour mills and relevant ministries and departments on healthier behaviors.
Prior to the roundtable, WFP organised a field visit for participants to wheat flour mills in Sughd Region to get familiar with their work and identify gaps in the fortification of wheat flour.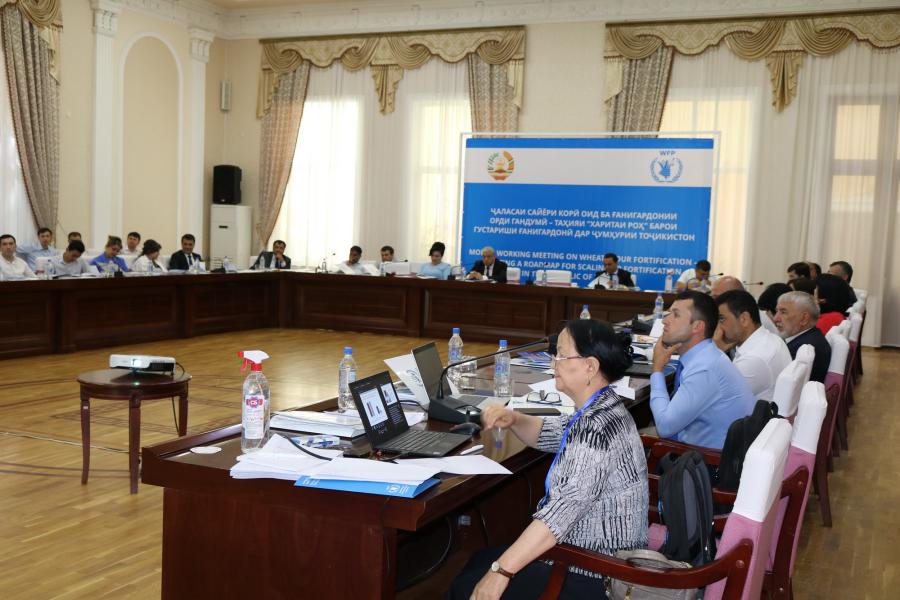 # # #
The United Nations World Food Programme is the world's largest humanitarian organization, saving lives in emergencies and using food assistance to build a pathway to peace, stability and prosperity for people recovering from conflict, disasters and the impact of climate change.
Follow us on Twitter @WFPAsiaPacific
For more information, please contact:
Nasrullo Ramazonov, WFP Dushanbe, Phone: +992 900 09 29 87, nasrullo.ramazonov@wfp.org
UN entities involved in this initiative