The UN in Tajikistan
Tajikistan joined the United Nations on 2 March 1992 as a new independent state. The UN supports Tajikistan to achieve its national priorities. In the immediate years after becoming a UN Member State these priorities were largely related to conflict resolution, mediation, reconciliation and reconstruction. Today, these priorities are focused on sustainable development, peace and security and human rights. The Resident Coordinator leads the UN Country Team (UNCT) and ensures the support of the UN is fully aligned to the Sustainable Development Goals (SDG) as well as to the National Development Strategy 2016-2030. The current UN development assistance framework as agreed with the Government consists of six key priorities:
Democratic Governance, Rule of Law and Human Rights
Sustainable and Equitable Economic Development
Social Development (health, education, and social protection)
Nutrition and Food Security
Inclusion and Empowerment of Vulnerable Groups
Resilience and Environmental Sustainability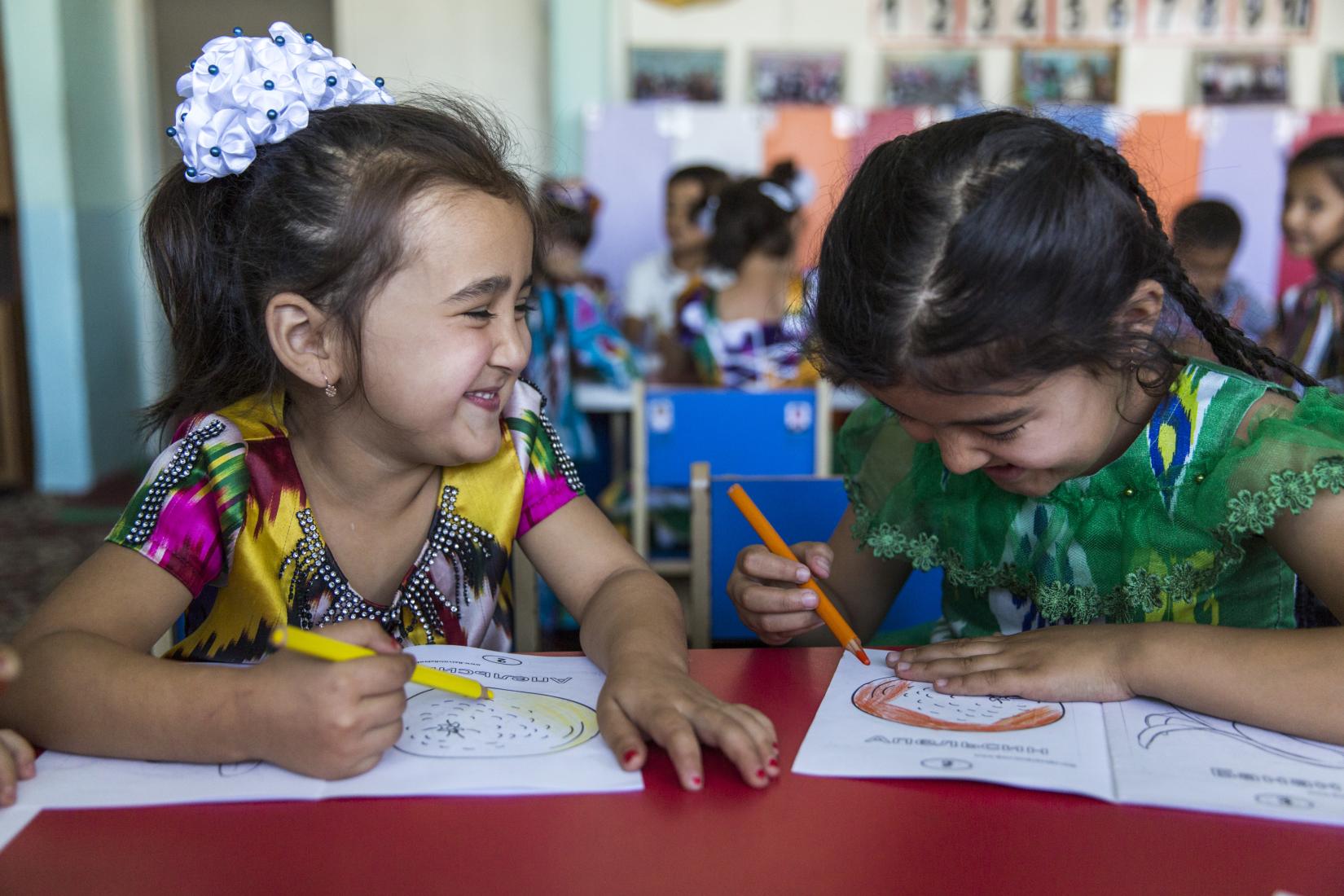 Milestones
1
Democratic Governance, Rule of Law and Human Rights
2
Sustainable and Equitable Economic Development
3
Social Development (health, education, and social protection)
4
Nutrition and Food Security
5
Inclusion and Empowerment of Vulnerable Groups
6
Resilience and Environmental Sustainability
7
United Nations Mission of Observers in Tajikistan (UNMOT) was established in 1994 to monitor the country's ceasefire agreement. Following the signing by the parties of the 1997 general peace agreement, UNMOT's mandate was expanded to help monitor its implementation. The mission successfully accomplished the assigned tasks and on 15 May 2000 its mandate was terminated.
8
Tajikistan has seen ambitious progress in food security and nutrition indicators. National child stunting averages have reduced since 2005 from 27 to 18 per cent, however some regions of the country still show high rates of malnutrition among children under five years of age. Food security, sustainable food systems, and nutrition continue to be priority areas for UN and government cooperation.
9
The Government of Tajikistan, with technical support from the UN, prepared its first Voluntary National Review Report in 2017 and its first National SDG Report in 2018. Both reports highlighted the government's commitment to enhancing human rights, gender equality and inclusive economic growth to ensure no one is left behind. The UN is an active member of the National Development Council under the President of Tajikistan and works with the government on planning, implementing, monitoring, and reporting on achievement of the SDGs.
10
As a concrete result of the UN Reform process, UN agencies in Tajikistan have enhanced their cooperation and scaled up delivery of results through joint programmes for increased impact. The UN is implementing a record number of joint programmes on topics such as SDG financing, migration, health system strengthening, ending violence against women, responding to emergency needs caused by the COVID-19 pandemic, empowering youth and preventing violent extremism.
11
Access to water and climate change are priority issues for the country as challenges with access to water and sanitation facilities continue in some regions and climate change continues to melt Tajikistan's glaciers. The Government has taken a leadership role globally in the Water Action Decade (2018-2028) and will organize, with the support of the UN in Tajikistan, a High-Level International Conference in Dushanbe in 2022. This conference serves as a preparatory event ahead of the UN Conference to review progress on the Water Action Decade in 2023 to be co-hosted by Tajikistan and the Netherlands.
12
The UN provided immediate support to the COVID-19 pandemic crisis and its socio-economic impact on Tajikistan through the development of 61 million USD Integrated Socio-Economic Response Framework. In addition to essential medical equipment and pharmaceuticals for hospitals to treat severe COVID-19 cases, the UN also has provided essential health services to almost 2 million individuals, supported 1.5 million children to access distance learning, worked with government to strengthen social protection systems and protect inclusive economic growth.
The Sustainable Development Goals in Tajikistan
The Sustainable Development Goals are a global call to action to end poverty, protect the earth's environment and climate, and ensure that people everywhere can enjoy peace and prosperity. These are the goals the UN is working on in Tajikistan: