Our Team in Tajikistan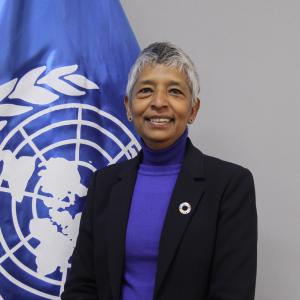 Parvathy Ramaswami
Resident Coordinator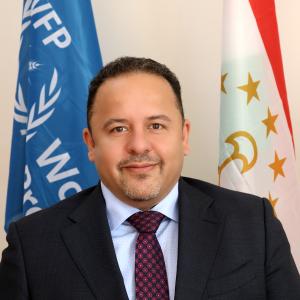 Adham Musallam
WFP
Representative
Mr. Adham Musallam of Jordan has devoted more than 25 years to public service. He previously led some of the UN World Food Programme's largest operations such as Yemen and Sudan.
His other UN assignments included serving as Deputy Humanitarian Coordinator in Sudan where Mr. Musallam was responsible for strategic advocacy and coordination of humanitarian action in Darfur. He also worked in such high profile operations as Kenya, Afghanistan, Iraq, Syria and executed with excellence his duties as Deputy Emergency Coordinator in Yemen and Senior Liaison Advisor in Turkey.
He obtained his bachelor's degree in Business Administration and Psychology from the University of Jordan.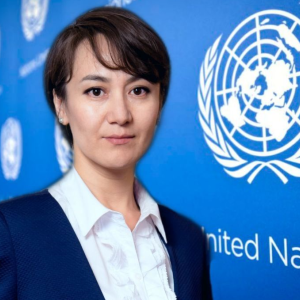 Aidai Kurmanova
UNEP
Head of Subregional office for Central Asia
Ms. Aidai Kurmanova started her assignment as the Head of Central Asia Office in Almaty in February 2019. She has 21 years of experience in the field of sustainable development. Prior to joining UNEP, she worked as the State Secretary of the Ministry of Economy of the Kyrgyz Republic for five years. Her main areas of expertise include the design and implementation of policies on sustainable economic development. She developed strategic documents on the green economy, e-governance, small and medium enterprise. She led the process of nationalizing the Sustainable Development Goals in the Kyrgyz Republic. She has significant practical work experience with the Parliament of the Kyrgyz Republic in improving the environment for business and has promoted draft laws on economic growth. She holds a Master's degree in Development Economics from the International University of Japan and Public Governance from the Academy of Management under the President of the Kyrgyz Republic.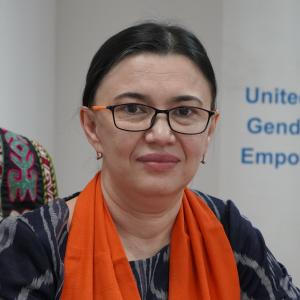 Aziza Hamidova
UN Women
Country Programme Manager.
Dr. Aziza Hamidova has over 25 years' experience in the humanitarian and development sector in Tajikistan. She has a strong policy and programmatic background, particularly in achievement of the MDGs and more recently advancing the 2030 Agenda for Sustainable Development and the SDGs, and hands-on experience in a range of development issues. She is a medical doctor and holds a PhD Degree in internal diseases awarded by Russia's Supreme Attestation Commission. Prior to joining UN Women Tajikistan, she worked for UNFPA as the Assistant Representative. Her previous positions included managerial posts with UNDP, WHO, USAID, etc. She if fluent in Russian, Tajik and English.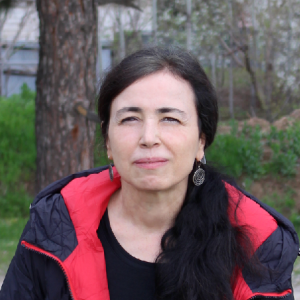 Cristina Tranca Gheorghe
IOM
Chief of Mission
Cristina joined the UN team in Tajikistan in 2018 after serving in IOM the Netherlands and IOM Romania. With migrant assistance at the core of her 20-year experience in migration management, Cristina has worked on various thematic areas such as refugee resettlement, labour migration and migration health. Highlights of her work include Europe's first evacuation facility for persons in need of international protection; award-winning campaigns in support of vulnerable migrants; and digitalization of business processes in migrant assistance. Cristina graduated in English and Classical Studies at the University of Bucharest, Romania, and Business Administration at the International Management Center in Budapest, Hungary.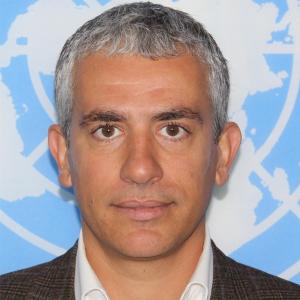 Fabio Piana
OHCHR
Regional Representative for Central Asia a.i.
Fabio Piana (Italy) is a lawyer with 20 years of human rights and political affairs experience. He joined OHCHR's Regional Office for Central Asia in June 2022 from the UN Assistance Mission in Afghanistan, where he served since 2019 focusing on national human rights institutions, human rights defenders and civil society, peace, human rights and transitional justice. Prior to that, he served in multiple posts with the OSCE, including as Deputy Head of the OSCE Office in Tajikistan (2015-2018), as Senior Human Dimension Officer at the OSCE Centre in Bishkek (2011-2015), as Human Rights Officer at the OSCE Office for Democratic Institutions and Human Rights (ODIHR, 2005-2008). He also worked as political officer for the EU Delegation in Armenia (2009-2010) and Country Director for Kyrgyzstan at Freedom House (2010-11). He speaks English, Russian, French, Spanish.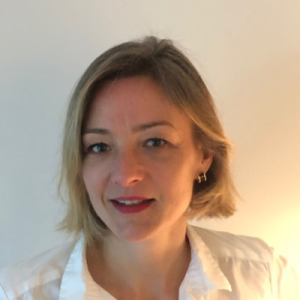 Freya Von Groote
UNOPS
Representative
Freya brings 20 years of diverse operational and leadership experience from the UN, inter-governmental and non-governmental sector. She served in Georgia, Armenia, Liberia/West Africa, Iraq and in HQ positions in Vienna and New York, managing complex development, humanitarian and partnership portfolios. A native of Germany, Freya holds an MScEcon in International Politics from the University of Wales and a BAhons in History and Russian from Trinity College Dublin. Freya is fluent in German, English, Russian and French.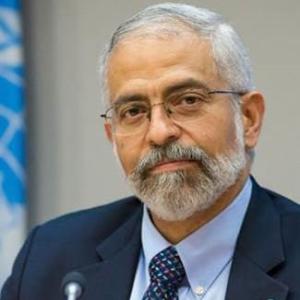 Lenni Montiel
UNDP
Resident Representative
Mr. Lenni Montiel (Venezuela) has been appointed as UNDP Resident Representative for Tajikistan as of 1 January 2022.

Prior to this appointment, Mr. Montiel served as UNDP Deputy Regional Director for Latin America and the Caribbean (2017-2021). Before that, he served at the UN Secretariat as Assistant Secretary General for Economic Development in UNDESA (2015-2017), where he also served as Sherpa of the Secretary-General Ban Ki-Moon to the G20. Mr. Montiel was Director for Economic, Social and Development Affairs at the Executive Office of the UN Secretary-General Ban Ki-Moon (2012-2014).
Mr. Montiel holds a PhD in Public Policy from the University of Birmingham, UK (1998); and a MA in Legislative Studies from the University of Hull, UK (2005). He got an MSc combined with his First degree in Economics at the USSR, in the Belorussian State Institute of National Economy (1985). He graduated with distinction.

He speaks Spanish, Russian and English.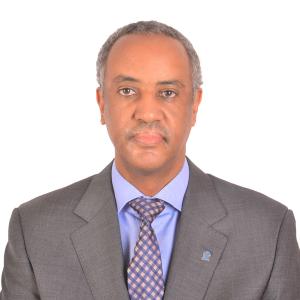 Mulugeta Zewdie Mamo
UNHCR
UNHCR Representative in Tajikistan
Mulugeta Zewdie Mamo brings over 25 years of experience, of which more than 17 years were with UNHCR. Before being appointed as a Representative in the Republic of Tajikistan, he served in Nigeria as Head of Sub-Office since 2019; Head of Sub-Office in Iran, 2017 – 2019; Chief of Mission in Botswana, 2014 – 2017. Before that, Mulugeta held various positions in different countries in UNHCR, such as Head of Field Office, Regional Integration Officer, Field Officer, Operation Data Manager, Information Systems Officer in Tanzania, Uganda, and Angola. He also worked on Geographic Information Systems (GIS) in Switzerland, Kenya, and Ethiopia. Before joining the UN, Mulugeta worked in the Ministry of Mines and Energy, Ethiopia. Mulugeta holds a Master's degree in Remote Sensing and GIS applications from Paris Sorbonne University, France; Post Graduate Diploma in Computer Science and Bachelor of Science in Physics from Addis Ababa University, Ethiopia.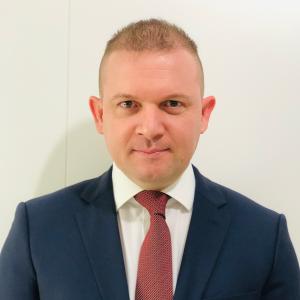 Mustafa Ünal Erten
UNODC
Head of the UNODC Programme Office
Mr. Mustafa Ünal Erten has over 20 years of strategic planning, partnership building, and development programmes management experience in law enforcement, criminal justice, and security sector reform, in particular with work in Southeast Asia and the Gulf region.
He worked at UNODC for over eight years, where he managed international law enforcement capacity-building projects. Before joining UNODC, Mr. Erten worked as Project Manager of the first two Cyber Crime and Digital Forensics projects at INTERPOL, UN Peacekeeping Officer in East Timor, and Superintendent of Police in Turkish Police.
Mr. Erten has extensive experience in the design and delivery of specialized training programmes to law enforcement, judiciary, correctional officers, and academics from 30 countries spanning Southeast and Central Asia, Europe, MENA and the Gulf regions, and Africa.
Mr. Erten holds a BA in Law Enforcement Management from Turkish Police Academy, has a Criminal Justice Education Certificate from the University of Virginia, the US, and an MA in Human Resource Development in Education from Middle East Technical University, Türkiye.

Nargis Rakhimova
UNFPA
Head of Office
Dr. Nargis Rakhimova graduated from the Tajik State Medical University in 1994. Her educational background includes a diploma in Pediatrics, a master's degree in Reproductive health and a PhD in Public Health. During almost 25 years of her professional experience in the social and international development sectors, she has worked on different projects for UNFPA, WHO, Asian Development Bank, the Ministry of Health. She has more than 10 years of experience with UNFPA. She has been acting Assistant Representative since 2018 and was appointed Acting Representative in July 2020. She has strong knowledge and skills in strategic positioning and high-level advocacy and introducing the innovative evidence-based programmes that resulted in accelerating the Government commitment to the SDGs and significantly increasing UNFPA visibility in Tajikistan. She has strong experience in coordinating and leveraging the resources of government and development partners, building strategic alliances and mobilizing additional resources to UNFPA areas of work.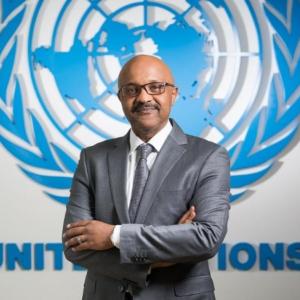 Osama Makkawi
UNICEF
Representative
Mr. Khogali brings over 25 years of international experience in both humanitarian response and development contexts, including with UNICEF and the Government of the Netherlands. He holds a master's degree in Economics from MS University of Baroda, India, and a Bachelor degree in Arts, University of Udaipur, India, and has significant experience in programme design and management, fundraising, and partnership building with local authorities, UN agencies, NGOs, and the donor community.

Prior to appointment in Tajikistan, Mr. Khogali served as the 3rd Representative to Montenegro since the country regained independence in 2006. Mr. Khogali also held the posts of UNICEF Representative for the Oman Country Office (2013 to 2017); Deputy Representative for UNICEF Iraq (2009 to 2013); Regional Emergency Specialist for UNICEF Middle East and North Africa Regional Office (2006 to 2009); and Principal Emergency Coordinator for UNICEF Pakistan (2005 to 2006), beside other positions within Pakistan Country Office (2001 to 2005). As a Sudanese national, Mr. Khogali joined UNICEF in Sudan in 1992 and served there until 1998. Mr. Khogali is married and a father of four children – Sarah, Samar, Noon and Makkawi.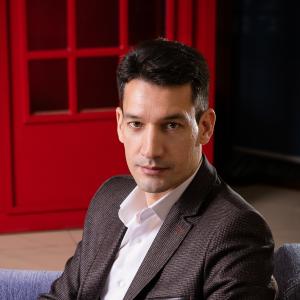 Sobir Aminov
ILO
National Coordinator

Sobir Aminov serves in the capacity of National Coordinator in Tajikistan for ILO since 2009. Prior to that he used to work in the capacity of National Project Coordinator (2008-2009) and Programme Assistant (2007-2008) for Anti-trafficking and Regional Labour Migration project for the same agency. Sobir's education background includes diploma from Institute of Entrepreneurship and Service in Dushanbe, Tajikistan on Finance and Credit and various of relevant training programmes.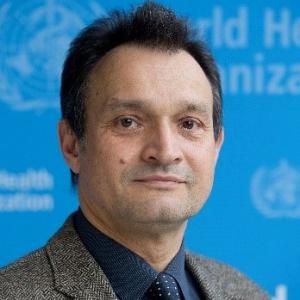 Victor OLSAVSZKY
WHO
Country director
Dr. Victor Olsavszky is a Romanian physician specialized in Public Health, holding a master's degree in management of social and health services and a Ph.D. in medical science. His career in Public Health began in the Ministry of Health of Romania as Director of the Department for International Cooperation. From January 2016 to December 2020 Dr. Olsavszky was representing the WHO in Bosnia and Herzegovina, managing the WHO country office in Sarajevo. In 2020 on behalf of WHO, Dr. Olsavszky was leading the international support for fighting the COVID-19 pandemic in BiH. From January 2021 Dr. Victor Olsavszky represents the WHO in Tajikistan as WHO Representative /Head of WHO Country Office.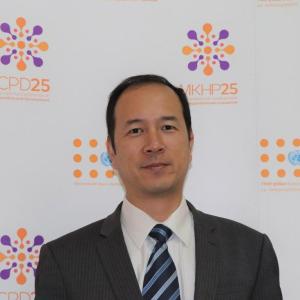 Yu Yu
UNFPA
UNFPA Representative for Uzbekistan and Country Director for Tajikistan

Mr. Yu Yu has more than 17 years of work experience in UNFPA. Before his appointment as UNFPA Representative in Uzbekistan/Country Director in Tajikistan in August 2019, he worked as UNFPA Deputy Representative in Zimbabwe (5 years) and Pakistan (4 years), Head of Office in UNFPA DPR Korea (5 years) and National Programme Officer in UNFPA China (3 years). He also worked for 3 years in the Ministry of Commerce of China prior to joining UNFPA. Mr. Yu Yu holds an MSc Degree in Public Policy and Management from the University of London and Postgraduate Diploma in Economics from the University of International Business and Economics in Beijing. He speaks Chinese and English.