Press Release
Tajikistan experience presented in the High-Level Meeting on the Mid-term Review of the Sendai Framework for Disaster Risk Reduction
19 May 2023
From May 18-19, the UN General Assembly concludes the mid-term review of the Sendai Framework for Disaster Risk Reduction for 2015-2030 at a high-level meeting in New York. The mid-term review is convened by the President of the UN General Assembly and organized by the UN Office for Disaster Risk Reduction (UNDRR). Around 500 attendees with 100 high level delegates including heads of states and ministers are attending the event.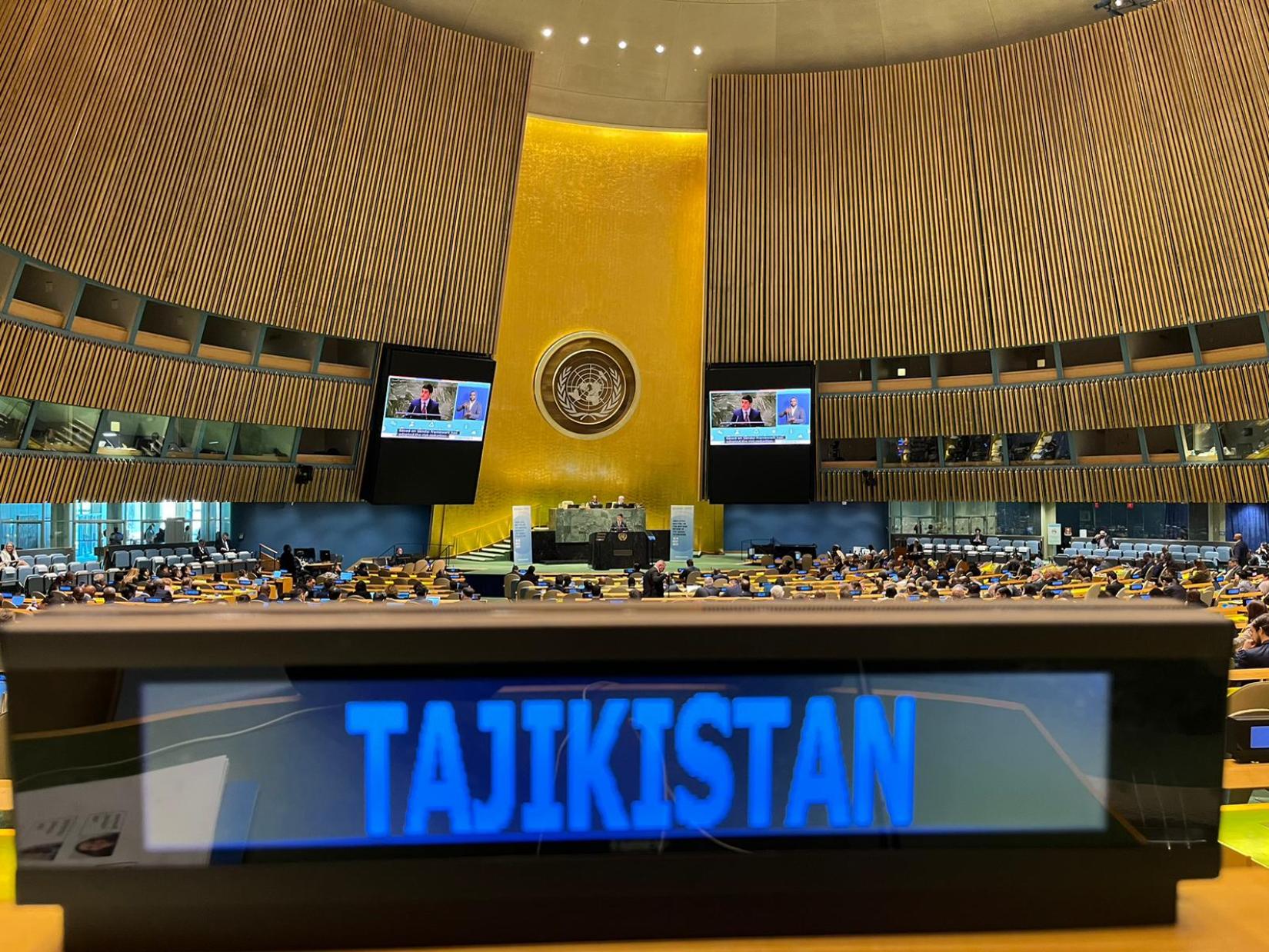 President of the General Assembly Mr. Csaba Kőrösi, Deputy Secretary-General H.E. Ms. Amina J. Mohammed, Special Representative of the Secretary-General for Disaster Risk Reduction Ms. Mami Mizutori and Türkiye Earthquake Survivor Mr. Mustafa Kemal Kilinç addressed the opening of the event. During the meeting, the participants exchanged their views on the achievements in the implementation of the goals and objectives of the Sendai Framework, as well as the difficulties and gaps towards its implementation.
The Republic of Tajikistan was represented by the Chairman of the Committee of Environmental Protection under the Government of Tajikistan Mr.Bahodur Sheralizoda. He highlighted the importance of the implementation of the Sendai Framework in achieving the sustainable development goals of Agenda 2030 and informed about the measures taken by the country in the implementation of the Sendai Framework, including the adoption of the National Disaster Risk Reduction Strategy and its Midterm Program.
Mr. Bahodur Sheralizoda also presented country's experience and achievements on disaster risk reduction, mentioned priorities to be addressed and called on the international community and partners to enhance cooperation in this area.
The high-level meeting provides a platform for Member States, the United Nations system partners and other stakeholders to reflect on the findings and recommendations of the MTR SF and formulate a forward-looking and risk-informed approach to more effectively address systemic risk. The meeting will adopt a political declaration to renew commitment and accelerate implementation of the Sendai Framework up to 2030.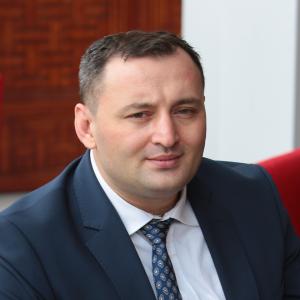 Boboev Parviz
RCO
Coordination and Development Analyst Programme Communications and Advocacy
UN entities involved in this initiative
UNDRR
UN Office for Disaster Risk Reduction