Story
Story of Gulchehra Usmanova: dedication to saving lives as a source of motivation and inspiration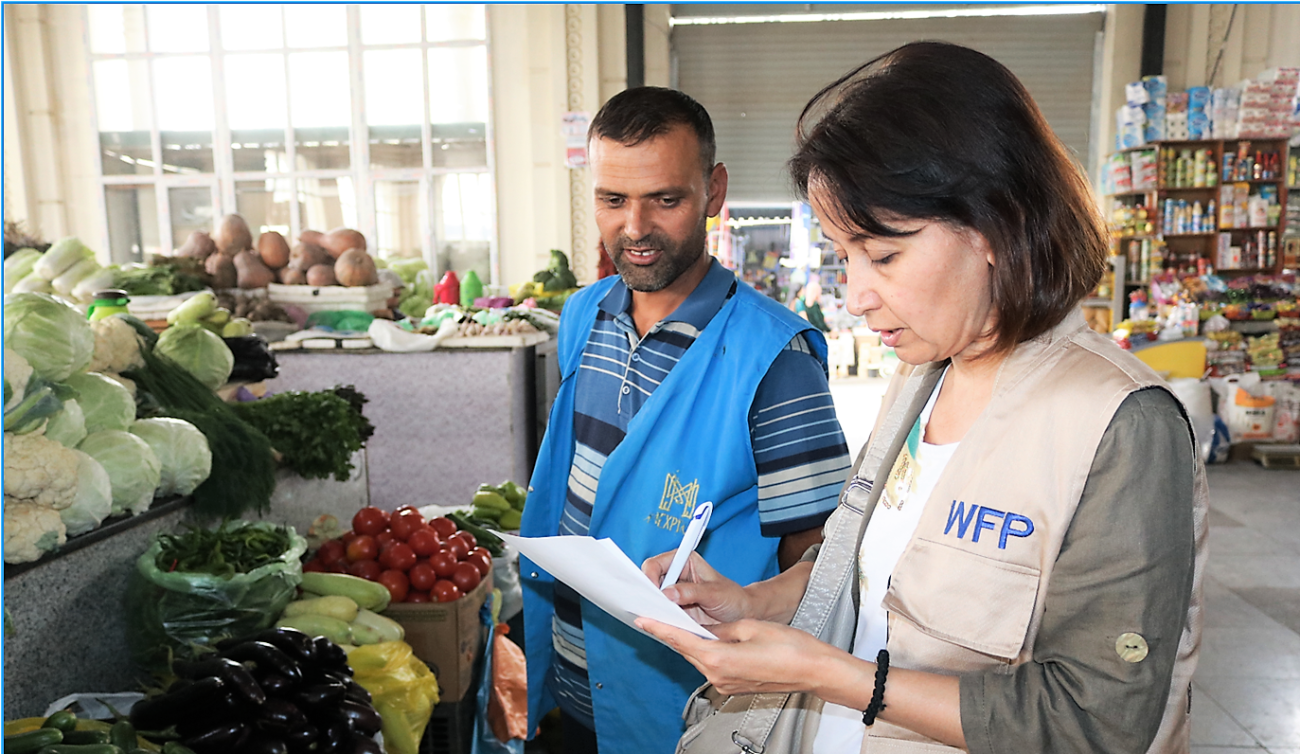 World Humanitarian Day: UN staff in Tajikistan bringing positive change in society
Gulchehra Usmanova has worked for WFP Tajikistan for more than 20 years and has contributed to the recovery and development of vulnerable people after emergencies and conflicts. She says that WFP has become more than a job for her, with the organization being  like her family.
"I joined WFP in 2000 and started working in our Field Office in Bokhtar, Khatlon region, when I remember  looking for a job in the period after the 1992-1997 civil war and applying everywhere. It was a difficult time, and I was left alone with a baby in my arms, since my husband had died after the civil war.
When I started working at WFP, we were initiating an   emergency operation to assist 1.2 million people in rural areas through Vulnerable Group Feeding and Food for Asset Rehabilitation. The purpose was to rehabilitate agricultural infrastructure, assisting the country to alleviate the damages of civil war, so we distributed food aid to vulnerable people every quarter The impacts of the civil war were compounded by a drought, and people didn't irrigate or plant anything. As part of this program, we helped our returning civil war-era refugees  who came back from Afghanistan in early 2001. In my 21 years with WFP, I have worked in different projects and, in 2001, even participated in the creation of WFP Tajikistan's largest operation, school feeding.  
"Our work saves lives"
At that time, we worked on a lot of projects for women without husbands. I was going through a very hard time during the war, so it was very empowering for me to help war-affected women like myself to become more self-confident and find their way thanks to the support we gave through our projects. After eight years working in Khatlon region, I moved to the WFP Country Office in Dushanbe. When I started working in the Khatlon office it was not safe, it was turbulent after wartime, but it didn't scare me, I was brave to do my job without fear of anyone or anything. When you see that you save people, it's very motivating and inspiring. You see how people rejoice at your help and your work. and you  realize that all is not in vain, which is why I love my job and have devoted 21 years of my life to it. The moment you walk around the fields and see broken and totally lost people, you realize that you can help them and it's motivating. Thanks to my work I have learned a lot, I can now safely work in any of our programs. And of course, my work has improved my communication skills, when people are lost and aggressive, and it is very important to find a common language with them and give the right help.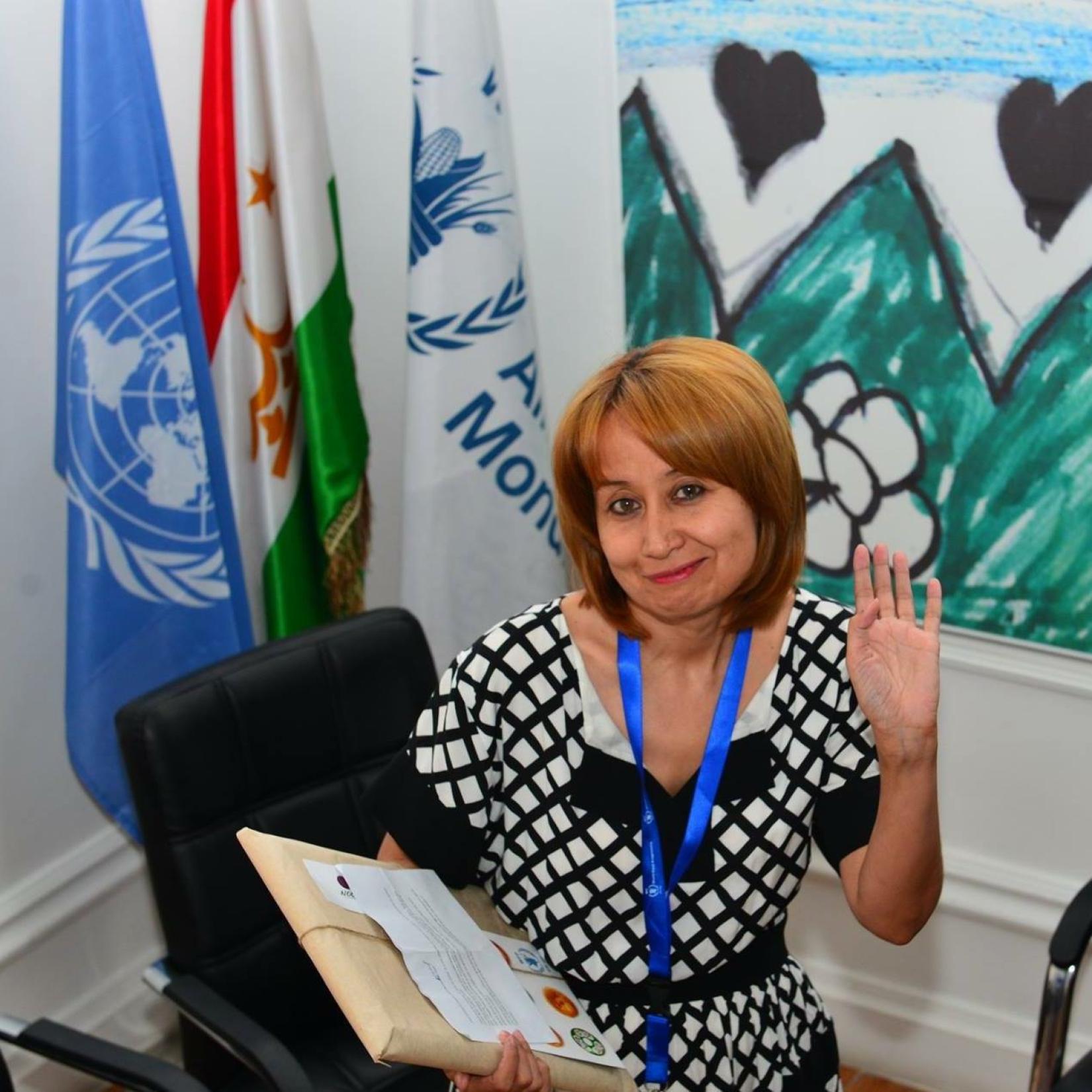 "I break gender stereotypes with my example"
I showed women by my own example that it is very important to develop and invest in your knowledge because it makes you self-confident and independent. Working in the Khatlon region and working with government agencies and institutions in the post-conflict time made me strong. My work has taught me to solve problems and help people specifically, not to panic and not know how to behave in a certain situation; I am now solving problems, learned to work under minimal supervision and although some men tell me that I am a fragile woman, it is far from that. I am trying to break stereotypes about women.
WFP is about work, about saving people, saving lives, we primarily do everything to save lives, not to advertise our organization, our priorities are different. Right now, I'm working on a climate change adaptation and resilience (CCARB) unit. In our projects we try to make people more self-sufficient, not just give them help and forget about them. There was a time when I wanted to quit, but no, I stayed because I like my job and I enjoy saving people's lives. I even managed to work with refugees. We helped Afghan refugees recover from the conflicts in the early 2000s.
Working in CCARB we noted that people often don't understand the importance of mudflows and water discharges. They and block  them, and build houses in the place of irrigation ditches, then floods wash their houses away. It should also be noted that WFP has a very good partnership with governmental agencies and international organizations, this is very important to build a productive partnership with the state, as they are the main counterparts in implementation. I was a Gender Result Network member, and I conducted WFP gender sessions for WFP staff, partners, and beneficiaries.  Even during the pandemic, we tried not to leave people without help and kept working. We went out to help people affected by the pandemic, distributed food, and provided other assistance. Sometimes there are stressful situations because you're afraid of missing deadlines for different types of activities or when you must learn something new. When stress comes up, and it's inevitable, especially in field work, the most important thing is to talk about it and help each other to deal with these situations. For me, WFP is a job I love, an opportunity, an opportunity to develop and help people who find themselves in a hopeless situation.
Several years ago, I remember in the Qabodiyon district of Khatlon region, we were providing children with nutritional food and saving them from malnutrition under the Nutrition project. We were urgently contacted and told that stocks of specialty infant formula had run out at the time of our visit to one therapeutic feeding center, and that if feeding with this special formula was not provided, a baby there would die. The doctors said that there was no way to come and take the formula from one therapeutic feeding center to another, so I took it and rushed. I saw the child in a very bad condition. He was exhausted. I remember how he drank the formula and he got better. His mother seemed to come alive at that moment and she was so thankful for us. I remember her saying, "How nice of you to come". It really touched my heart, and I haven't forgotten that story.
I have a dream to go and work in another WFP office in another country to share what I have learned in my more than 20 years here and of course learn from other offices.  You get greater experience when you go to the field and work in the regions with affected people.
Written by
UN entities involved in this initiative