Story
Women production groups taking the lead in Tajikistan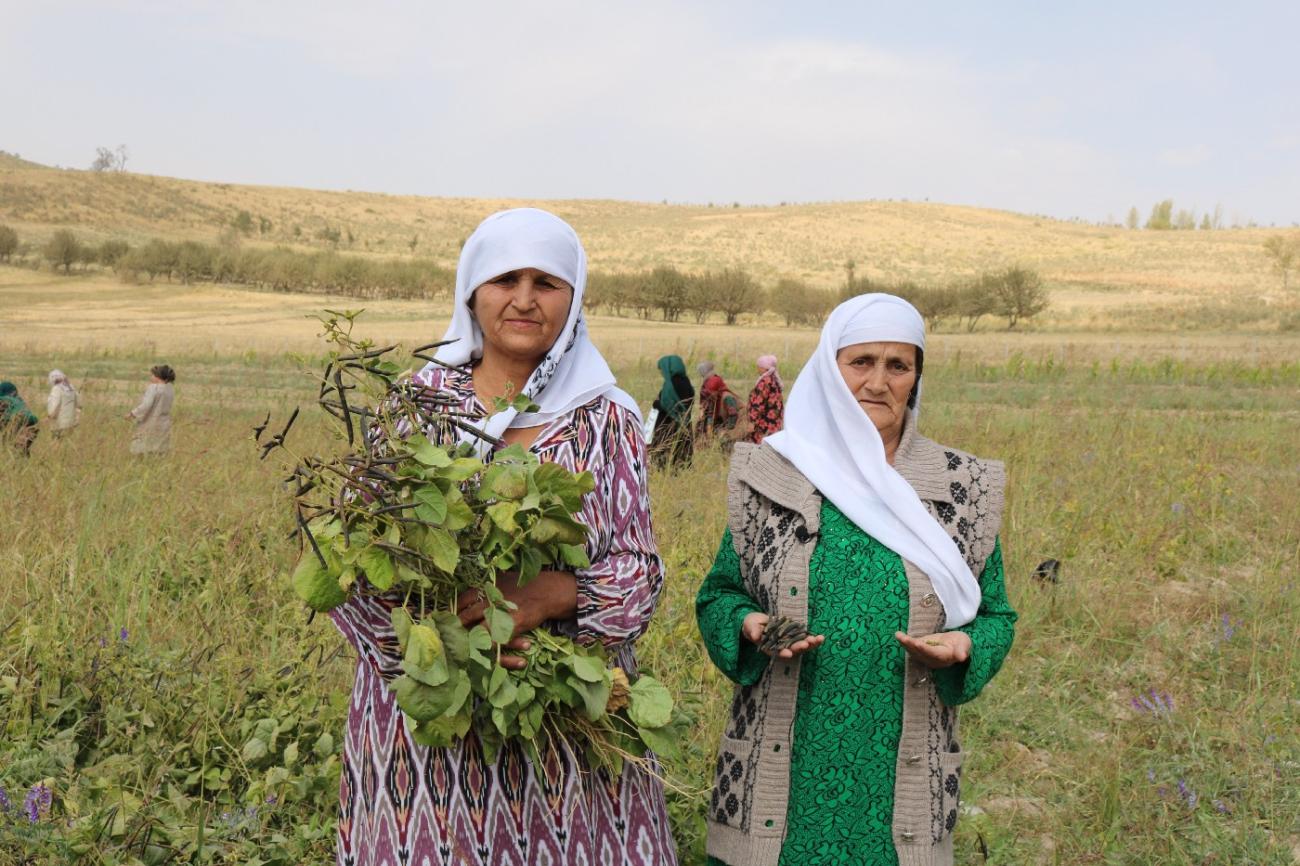 In Tajikistan, most of the population rely on agriculture and labor migration for a living. However, studies show women usually had less opportunities.
In Tajikistan, most of the population rely on agriculture and labour migration for a living. However, numerous studies have found that Tajik women farmers receive little reward or income in return for their labour. They traditionally have less access than men to productive resources, services, and opportunities, including land, financial services, and education. Dasturgul Ibrohimova, who lives in the remote district of Muminobod in Khatlon Region, is one of them.
Before COVID-19, Dasturgul and her family of four children relied mostly on remittances from her husband. Due to movement restrictions, her husband hasn't been able to travel to Russia to find work. Their family plot has become the only source of income.
In 2020, with the financial support of Japan Association for the World Food Programme (JAWFP), WFP launched a women's production groups project in 21 districts of the country, including Muminobod District, the homeland of Dasturgul. The project was implemented by NGO Caritas Switzerland. Dasturgul was among the first group of participants in the project. With the knowledge she acquired, she formed a production group consisting of six women from her village.
"We started this business by renting one hectare of land plot from an owner. It was hard to prepare the land for cultivation. Even my husband had hesitation about our plans and refused to help me. The plot was not used for a long time which meant more efforts were required from us to transform it into a cultivation farm," says Dasturgul.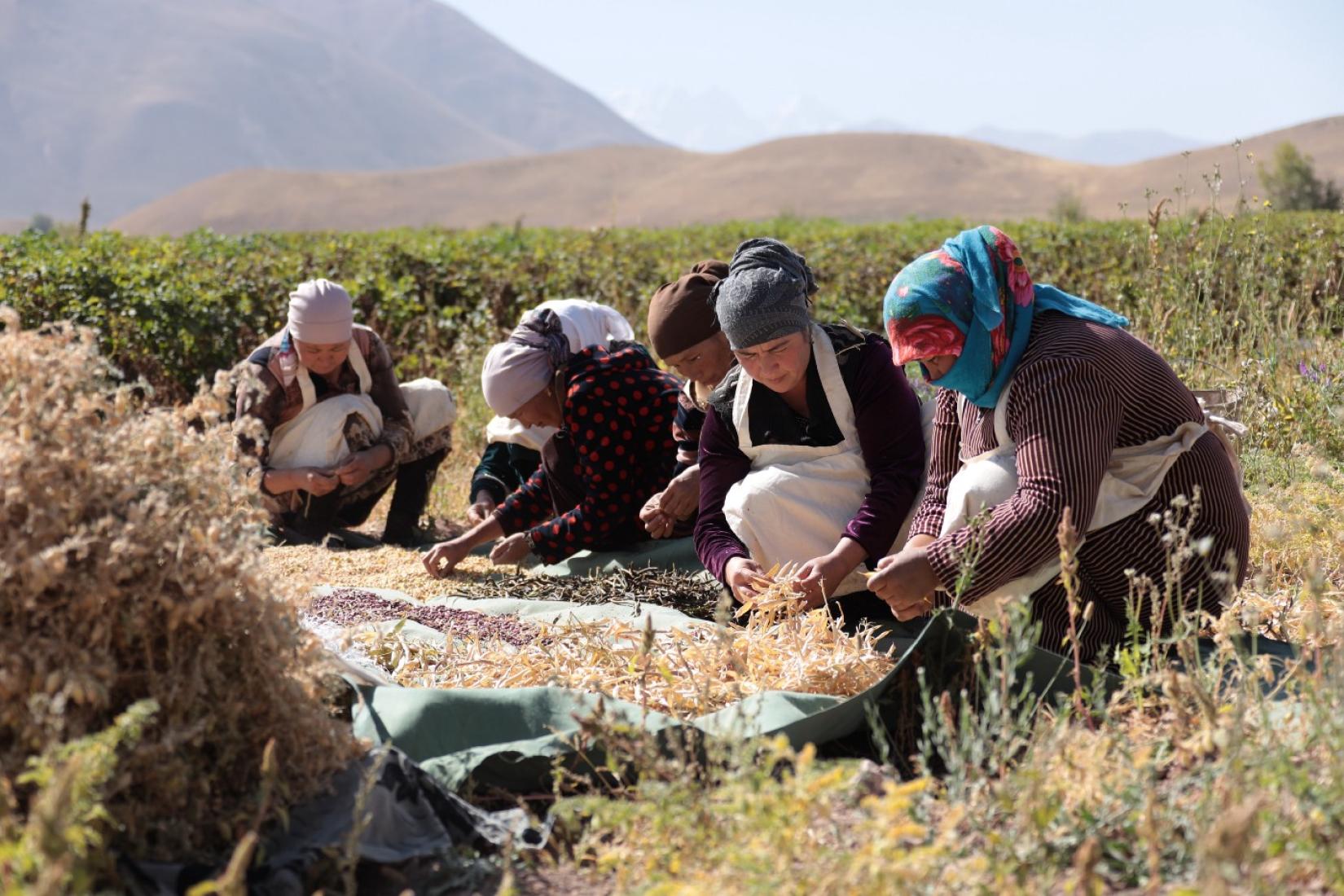 "For the first time, in August, we planted chickpeas with the seeds I received from WFP, but we harvested almost nothing. The knowledge we received was not enough for our climate and we also realized that it was not the right season to plant. We tried the second time in April next year. Thanks God, we harvested good products and used them for our consumption and sold the extra in the market. Before this project, what we managed to harvest was not even enough for our own consumption. We are now planning to expand this activity by renting additional plots," says Dasturgul.
Through this project, Dasturgul learned how to increase farm productivity with good agricultural practices, such as integrated soil fertility management. She was also taught business strategies to help her market and sell her crops.
Some 90 women in 21 districts of the country took part in the project. WFP ensured rural women like Dasturgul were included so that they could have an equal opportunity to improve their food security and income.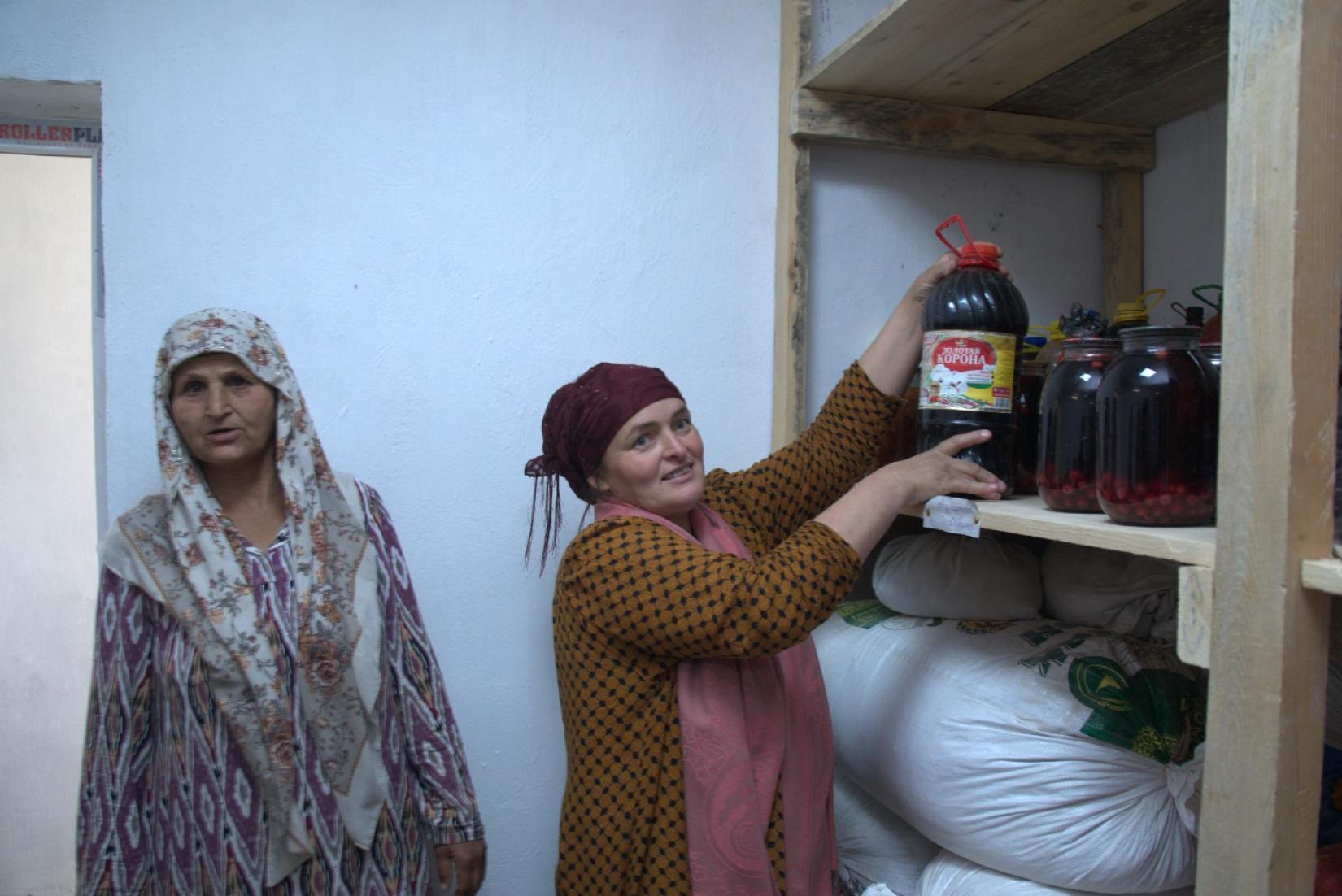 Within this project, every production group was provided with tablets, and women participants created a WhatsApp group to keep in touch and share their experience and tips and offer each other support.
"We know how to store agricultural products, how to use fertilizers, and the need to follow recommendations from agricultural experts. Now, I can tell with confidence that in my district, it is possible to harvest more than one time. For this, I want to thank JAWFP and WFP for their support," concluded Dasturgul.
Contributor: Nasrullo Ramazonov, WFP
UN entities involved in this initiative