Story
Women in law enforcement are better at defusing tensions and easily gain the trust of the communities with whom they work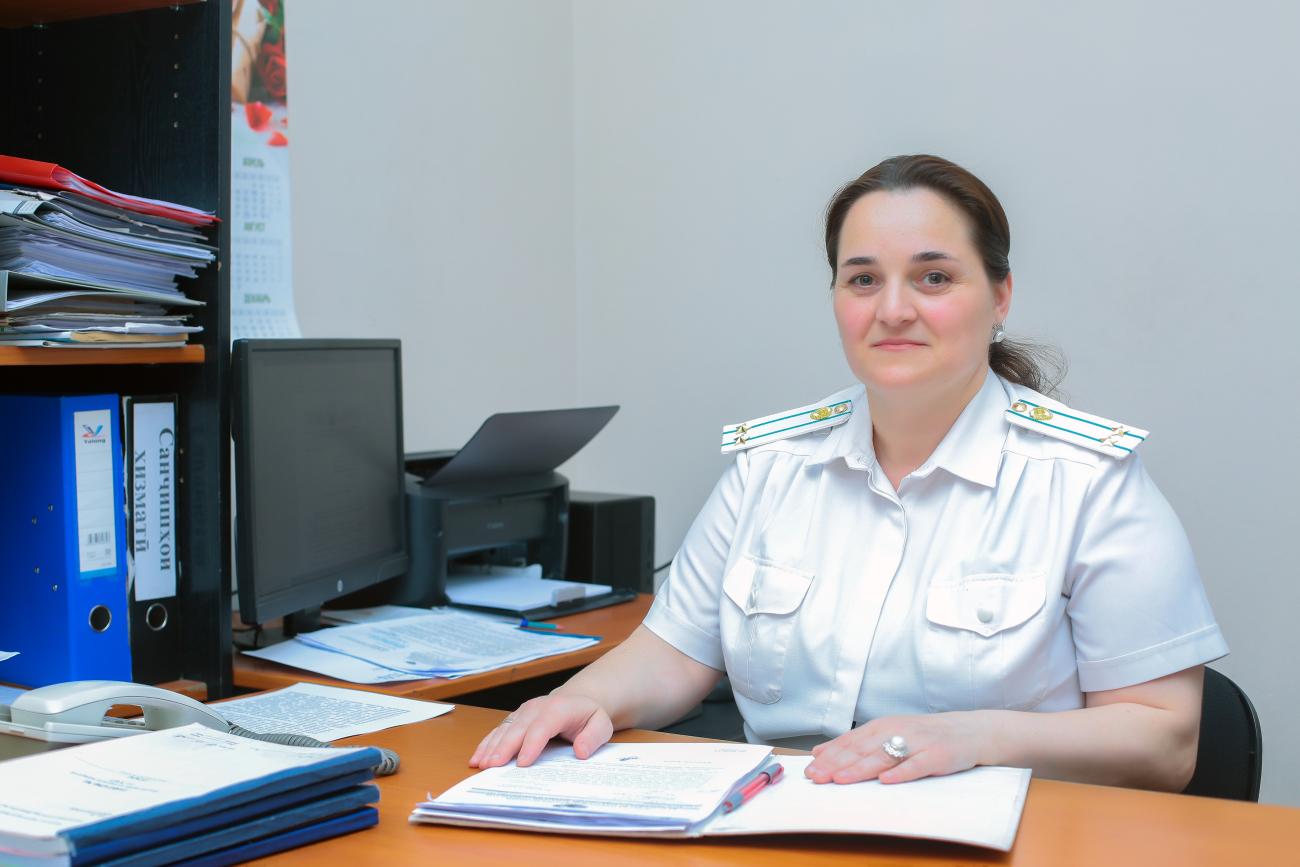 Dedicated to International Women's Day: Stories of women in Tajikistan bringing positive change in their societies
UN in Tajikistan cooperates with the Government of Tajikistan on addressing national priorities to better serve the needs of the people of Tajikistan with a focus on those vulnerable.
To promote resilience and ensure sustainability, the UN works on strengthening state capacity to confront threats from transnational organized crime, promotion of balanced, comprehensive, and evidence-based approaches to the drug problem, crime prevention, building effective criminal justice systems. Prevention of violent extremism and radicalization, as well as legislative reforms related to terrorism prevention, are also among these groups of activities that altogether contribute to achieving national development strategies and the SDGs.
To mark International Women's Day, UNODC in Central Asia spoke to Lieutenant Colonel of the Customs Service of the Republic of Tajikistan Zarina Abrorova about the role of women in law enforcement and their agency's cooperation with UNODC.
Zarina Abrorova is a Lieutenant Colonel in the Customs Service. She is Chief Inspector of the Department of Countering Customs Offences of the Customs Service under the Government of the Republic of Tajikistan and has been working at the customs service for over 20 years.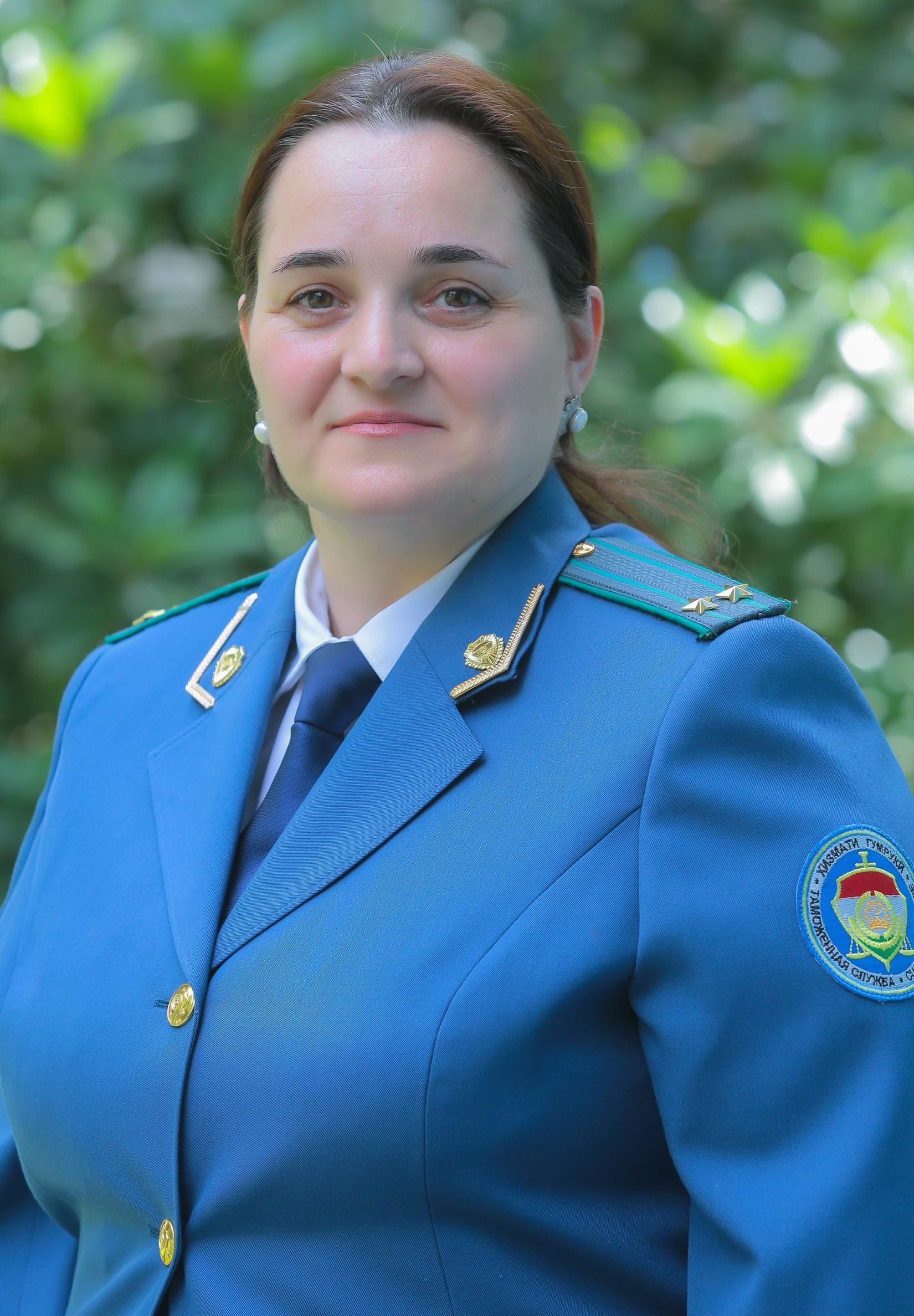 "The work is challenging, and it is not always easy," says Ms. Abrorova. "Sometimes, when I reflect on what brought me into the service, I realize that my choice of profession was initially spontaneous, but that, over the years, through gaining more experience and seeing the great importance of this work for society, I discovered that I have a feeling for it, that I belong here, and most of all, here I can be useful to people. Today I cannot imagine being without my work and our amazing team."
In Zarina's opinion, it is absolutely critical to have women working in law enforcement, including the customs service.
"It is important that women officers work with women who have been subjected to violence. Communication with women officers will be easier for these women, they will feel much more comfortable sharing their concerns and problems. It can prevent even greater psychological trauma from being inflicted on them. In any situation, women often feel more at ease with women officers and prefer to communicate with them," she explains, adding, "we are not any different in our professional competencies from men, and we are equally successful in our work."
From Zarina's observations, women in law enforcement often tend to be patient, persistent and dedicated which helps them creatively and effectively fulfill their official duties. As a rule, they are more inclined to adopt a peaceful approach, they are better at defusing tensions and thereby preventing conflicts. They easily gain the trust of the communities with whom they work.
"During the pandemic," remembers Zarina, "due to border closures, the decrease in passenger and cargo movements did not lower our workload but rather required us to stay vigilant. We conducted an extensive awareness-raising campaign to prevent the spread of the disease among the population."
"The Customs Service under the Government of the Republic of Tajikistan has been cooperating with UNODC for many years," says Zarina. "We have participated in many events and training courses under the Cross-Border Cooperation Project, including the Border Liaison Offices' Initiative. Under this project, we have strengthened interagency and transborder cooperation and intelligence-sharing with the neighboring countries that help us ensure border security effectively, conduct joint operations, and take proactive measures to prevent crime. Even during the pandemic, we took part in a number of trainings conducted by UNODC via videoconferencing in which experienced trainers and experts participated. The project encourages and promotes the meaningful participation of women officers in all its activities, contributing to their empowerment."
Zarina says that in Tajikistan many women work in the country's customs service making their contribution to ensuring the further socio-economic development and security of the state. For her personally, it is gratifying to see that, every year, more and more women are joining the customs service.
UN entities involved in this initiative
UNODC
United Nations Office on Drugs and Crime