Press Release
UNDAF Joint Steering Committee Meeting takes place in Dushanbe
02 April 2021
The government and United Nations in Tajikistan review achievements and discuss upcoming development cooperation plans
The Government of Tajikistan and the United Nations met today to review achievements against national development priorities and the Sustainable Development Goals and to discuss upcoming development cooperation plans. The meeting was convened by Mr. Zavqizoda Zavqi Amin, Minister of Economic Development and Trade, and Ms. Sezin Sinanoglu, UN Resident Coordinator who together co-chair the National Joint Steering Committee responsible for overseeing the implementation of the United National Development Assistance Framework (UNDAF 2016-2022).*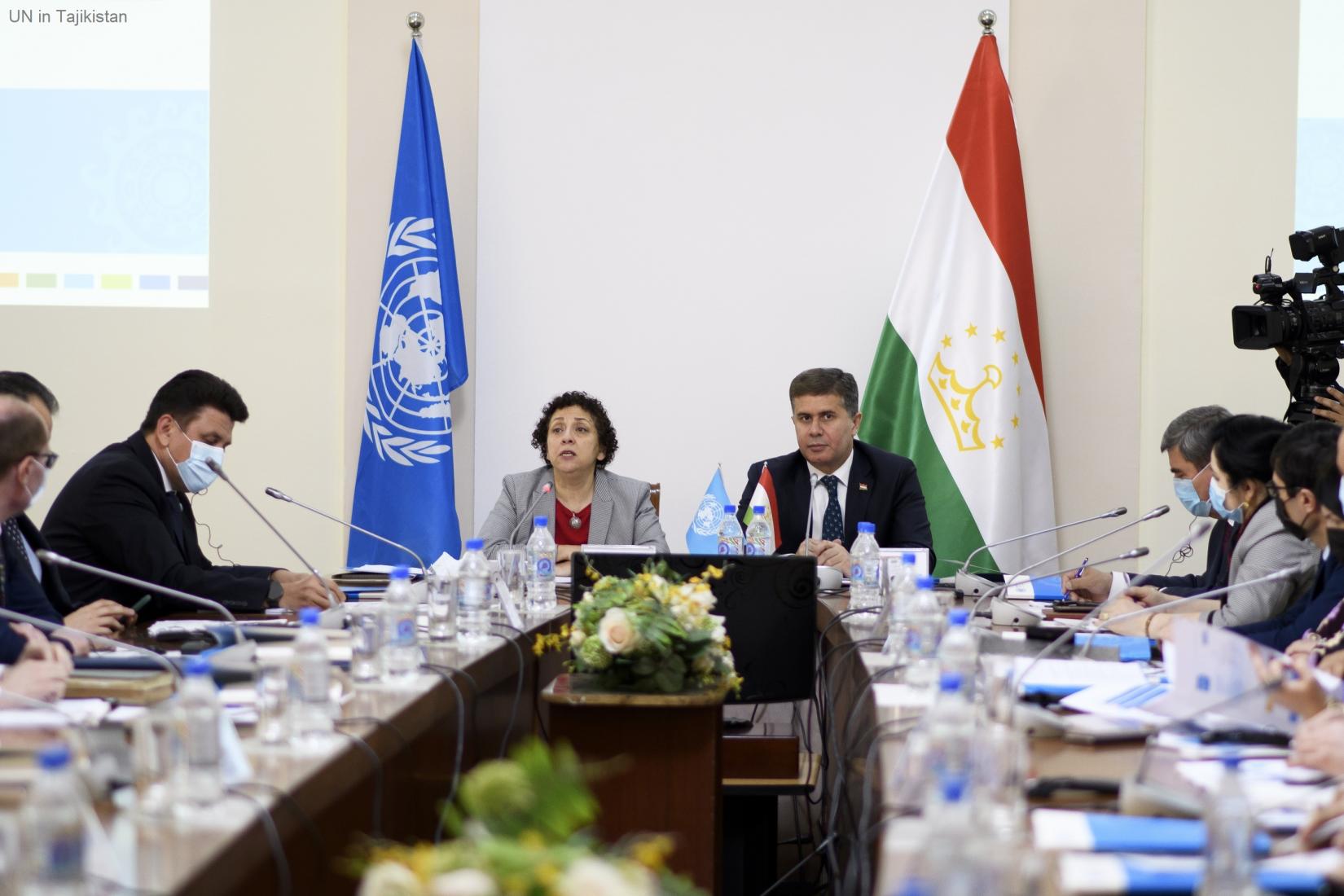 The meeting reviewed the UN's contribution during 2020 to sustainable development in both the COVID-19 response as well as across the pillars of the UNDAF: democratic governance, rule of law and human rights; inclusive and sustainable economic development; social development (health, education, and social protection) and access to quality services; inclusion and empowerment of vulnerable groups; and environmental sustainability.
In 2020, in partnership with the Government, the UN in Tajikistan provided:
more than 3.5 million individuals with essential health services
more than 2.5 million children and vulnerable households with food assistance
more than 2 million children with distance learning support
more than 20,000 women with reproductive health services during a time when all health services were stretched to the limit
dedicated support to those experiencing gender-based violence
support through cash assistance, food packages, and documentation to almost 10,000 refugees and stateless people,
support through transportation and food packages to more than 3,000 Tajik migrants stranded abroad
on the job training on digitalization, grants for startups, and job creation to almost 4,000 people (42% women and 37% youth) and more than 900 small businesses affected by COVID
The major UNDAF results achieved represent a joint commitment and collaborative efforts between the UN Agencies and the Government of Tajikistan:
adoption of Law on Legal Aid in 2020 (20% of the budget of the free legal aid system covered by the state budget) 
development and ensuring SDG mainstreaming in MoEDT and other key strategic documents,
Net enrolment ratio (NER) in pre-primary education, children between the ages of 36–59 months (SDG 4.2.2) 15.9% (school year 19-20);
providing access to essential health services for up to 80 % of the general population;
increasing access and coverage of vulnerable groups of the population to protective programs by 60%;
providing hot meals up to 433,000 students (49% girls) in schools; 22,000 families of vulnerable school children receiving a special take-home ration;
development of a roadmap for ratification of CRPD adopted by the Government of RT on February 27, 2020, and
518,430 people (57% women) across 20 most vulnerable district benefiting from the disaster risk reduction and climate change adaptation interventions;
Mr. Zavqizoda Zavqi, Minister of Economic Development and Trade expressed his gratitude to the UN for the partnership and support in the country's development made possible due to the economic policy within the development agenda supported by the President of Tajikistan. Thanks to coordinated actions and the timely integrated response plan the average annual GDP growth was ensured at the level of at least 7% and GDP increased by 1.6 times and the poverty has been reduced from 31.3 percent to 26.3 percent despite the COVID-19 crisis and economic slowdown. 
Ms. Sezin Sinanoglu, UN Resident Coordinator noted: "We have less than 10 years left to achieve all the 2030 Agenda targets that Tajikistan has established to eliminate poverty and food insecurity, achieve gender equality, fight climate change, and more. The full roll-out of the UN reform in Tajikistan has a focus on moving from the provision of development assistance to a partnership for sustainable development, and we look forward to enhanced cooperation in achieving results against these priorities and making this vision a reality in the next two years.
  The full 2020 UN Annual Results Report for Tajikistan that illustrates the UN's contribution to the advancement of the SDG will be available on 10 April 2021.
* The UNDAF is a strategic framework that draws on the full range of expertise and resources of the United Nations Country Team (UNCT) to deliver development results in response to national priorities as reflected in the National Development Strategy 2030, the Mid-term Development Programme 2021-2025 and the Sustainable Development Goals (SDGs).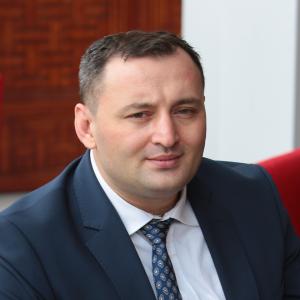 Boboev Parviz
RCO
Coordination and Development Analyst Programme Communications and Advocacy
UN entities involved in this initiative
RCO
United Nations Resident Coordinator Office