Press Release
FAO scales up national food control systems in Tajikistan
12 February 2021
12 February 2021, Dushanbe – National food control systems play a crucial role in ensuring food safety throughout the food chain. Everyone participating in the food chain from regulators, farmers to processors, distributors, retailers, and consumers has some responsibility for food safety and quality.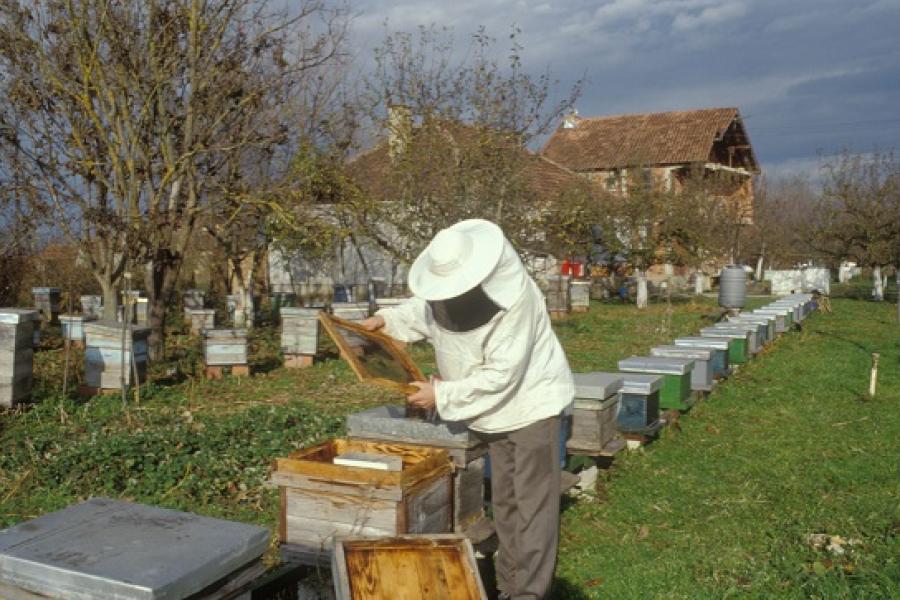 A teleconference on practical details for implementing food inspections and practical considerations for sampling honey and apricots for food safety concluded today in Dushanbe. The event aimed to strengthen the Government of the Republic of Tajikistan's food safety and quality control system.
Participants represented the Ministry of Health and Social Protection, Committee for Environmental Protection, Committee for Food Security under the Government of Tajikistan, Plant Protection and Chemicalization and Crop Production departments of the Ministry of Agriculture, Tajik agency for standardization, certification, metrology, and trade inspection (Tajikstandard) and private sector.
The participants had an opportunity to learn about the fundamental components of national and international food control systems and the importance of official control and monitoring systems for honey and apricots production. They shared experiences and knowledge on improving food chain safety and exchanged recommendations related to strengthening cooperation with the national and regional bodies to furtherance control systems for apricots and honey.
"Implementing food inspection has a critical place in food safety and quality control systems. Nowadays, it is very urgent and important to maintain food safety along food supply chains to ensure that the food is safe for human consumption inside the country and also complies with international safety standards to ensure it is safe to be imported. In this regard, the effective and efficient regulations are viewed as central elements to enforce national food control systems," pointed out Oleg Guchgeldiyev, FAO Representative in Tajikistan.
Food safety and quality control are primarily the responsibility of food producers and processors; they benefit economically from selling their products. Simultaneously, the public has a right to safe and healthy food and the governments, therefore, pass regulations to ensure that this right is preserved.
It is worth noting that previously in March - December 2020 and January -February 2021 FAO organized a series of teleconferences on use of veterinary medicinal products, complete comparison analysis of regulatory food safety and quality criteria applicable to honey and apricots, risk categorization of food business operators, general aspects of planning food inspections, etc. for national partners.
The teleconferences were organized by the Food and Agriculture Organization of the United Nations (FAO), under the project "Enabling market access for Tajik agricultural products through improved food safety system" jointly implemented with the International Trade Center. The project is funded by the Standards and Trade Development Facility (STDF).
The project's main objective is to support Tajikistan with institutional, regulatory, and participatory solutions to improve the legislative base and official controls related to the safety of honey and apricots to ensure wholesome food and food security.
UN entities involved in this initiative
FAO
Food and Agriculture Organization of the United Nations