Press Release
FAO focuses on capacity development in biosafety
25 January 2021
A two-day training on the basics of Polymerase chain reaction (PCR), including interpreting and documenting results, as well as quality control procedures starts today under the auspices of the Food and Agriculture Organization of the United Nations (FAO) with the support of the Committee for Food Security under the Government of the Republic of Tajikistan.
The main goal of the event was to increase national expertise, especially of the technical workforce, for better biosafety measures including risk analysis, appropriate bio-containment practices and monitoring environment and food safety with regards to genetically modified organisms (GMOs).
The training programme has been tailored to meet the needs of a very specific audience, including leading specialists and experts, representing the National Center for Diagnostics, the phytosanitary and the veterinary and animal breeding departments of the Committee for Food Security under the Government of the Republic of Tajikistan, Tajik agency for standardization, metrology, certification and trade inspection "Tajikstandard", the Laboratory of Biosafety and the Institute of Botany, Plant Physiology and Genetics of the Tajik National Academy of Sciences and other relevant national stakeholders.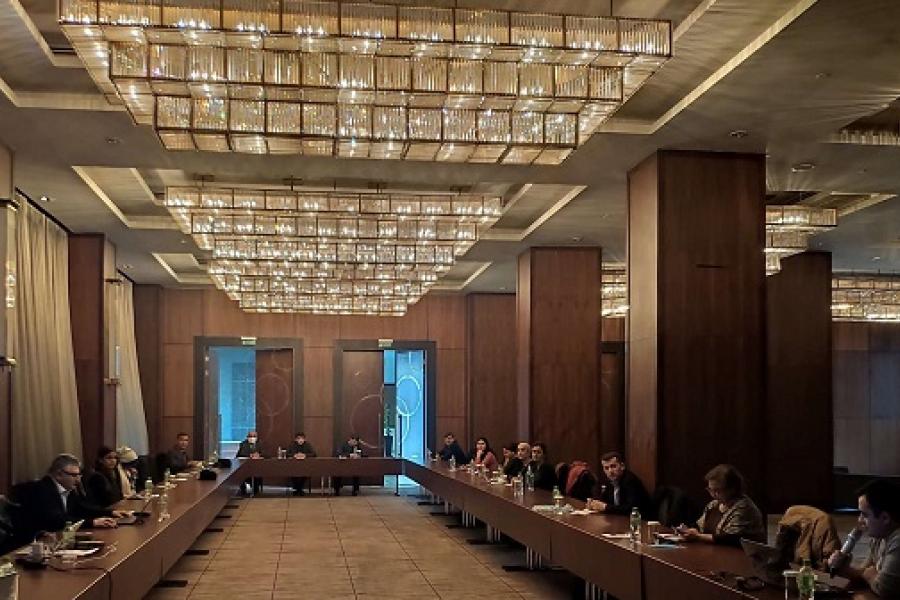 They will learn to detect genetically modified organisms in food crops, important in the process of reviewing biosafety-related decision-making and concepts and methodologies relevant to risk analysis of genetically modified organism release and biosafety management.
"Capacity building is at the heart of FAO's mandate. Indeed, insufficient access to information, lack of coordination, as well as inadequate capacities have major consequences in applying the national regulatory frameworks. The training programme for regulatory officials will support to expand the technical expertise on agro-related biosafety issues at the national level," pointed out Oleg Guchgeldiyev, FAO Representative in Tajikistan.
In December 2020, FAO organized a series of trainings on GMO risk assessment, regulations and actions on positive findings, working in compliance with ISO 17025 for national partners, in addition a training on real-time GMO detection and advanced systems is expected to in the near future.
The development of an effective coordination mechanism, involving the main stakeholders and ensuring coordination of roles and responsibilities among the relevant authorities dealing with biosafety, forms the base for a solid institutional setting at national level.
The training is part of an FAO Technical Cooperation Programme to improve capacity and monitoring system of genetically modified organisms in Tajikistan, which aims at enhancing the national capacity in monitoring and control of GMO and thus facilitating in increasing trade of agricultural products and economic relation between Tajikistan and other countries.
UN entities involved in this initiative
FAO
Food and Agriculture Organization of the United Nations